Kdybyste byli cizinci, co by vás na Češích nejvíc překvapilo? Velikonoční zvyky, vnější podoba oblíbených likérových špiček nebo fakt, že se cizím invazím zásadně nebráníme? A když jste Češi, co vás může překvapit na Španělích?
Za prvé: Vůbec nejsou takoví, jak si myslíme
Ve druhé polovině dvacátého století se Španělsko začalo profilovat jako turistický cíl a i díky příjmům z turistického ruchu začalo významně bohatnout. Přilákat turisty často znamená zjednodušovat a redukovat obraz země na několik málo symbolů, které mívají s reálným životem málo společného. Od nás se zpravidla čeká, že budeme všichni Švejkové, budeme pít pivo a cpát se knedlíky. O Španělsku vznikla v zahraničí podobně zjednodušená představa, takže v mysli Čecha se často zhmotňuje obraz lenošivého nedochvilného donchuána, který se po obědě dvě hodiny prospí a na všechno má dost času, protože se to může udělat mañana. K tomu si spousta lidí představuje Španělsko jen tak, jak ho zná z prospektů cestovních kanceláří – pláže, moře, slunce a horko. Možná ještě gazpacho ke každému jídlu.
Faktem je, že Španělsko je především neuvěřitelně heterogenní. Stačí zmínit, že země měří od severu na jih přes tisíc kilometrů a bude vám to jasnější. Věděli jste, že Španělsko je po Švýcarsku druhá nejhornatější země Evropy? Sever Španělska je stejně zelený jako jako naše louky a jeho mořské útesy připomínají Bretaň. Jídla jsou teplá a velmi sytá, plná uzenin a luštěnin. Přejeďte ve Španělsku 300 nebo 500 kilometrů a čeká vás úplně jiný svět. Navštivte Bilbao, Madrid, Barcelonu a Sevillu a poznáte čtyři různé země.
Španělé jsou navzdory obecně vžité představě dost pracovití. Jen málokdo má tolik času, aby si mohl dovolit držet siestu, horko nehorko. S prací se většinou začíná později, než je obvyklé u nás, ale zase se pracuje déle (viz bod čtyři :)). Kolem sedmé až osmé ráno se navíc zpravidla ve všech městech uklízí ulice ve velkém – malá armáda čistících vozů a zametačů brázdí úzké uličky a zbavuje je papírků, nedopalků a papírových kelímků – živoucích svědků včerejší fiesty. (A ano, v tomto bodě se zažitá klišé pro změnu nemýlí: Španělé skutečně milují fiesty všeho druhu a pařit dovedou až do rána).
Další věc, která vás překvapí je, že Španělé jsou obvykle velmi kosmopolitní. Xenofobie nebo rasismus jsou výjimečné, a to přesto, že práce je ve Španělsku málo i pro Španěly. Na rozdíl od nás Španělé netrpí předsudky vůči ostatním národnostem nebo rasám a ke všem jsou stejně vlídní. Snad jen skalní muslimové jim nejdou vždcky pod nos. Hraje v tom roli 700 let trvající muslimská nadvláda na Pyrenejském poloostrově? Možná.
Ve Španělsku je velmi rozšířený a podporovaný feminismus. Možná vám to připadá překvapivé, ale co se týče akceptace žen v práci a rovnosti pohlaví, naše kultura je ve srovnání se Španělskem stále ještě v plenkách, bohužel.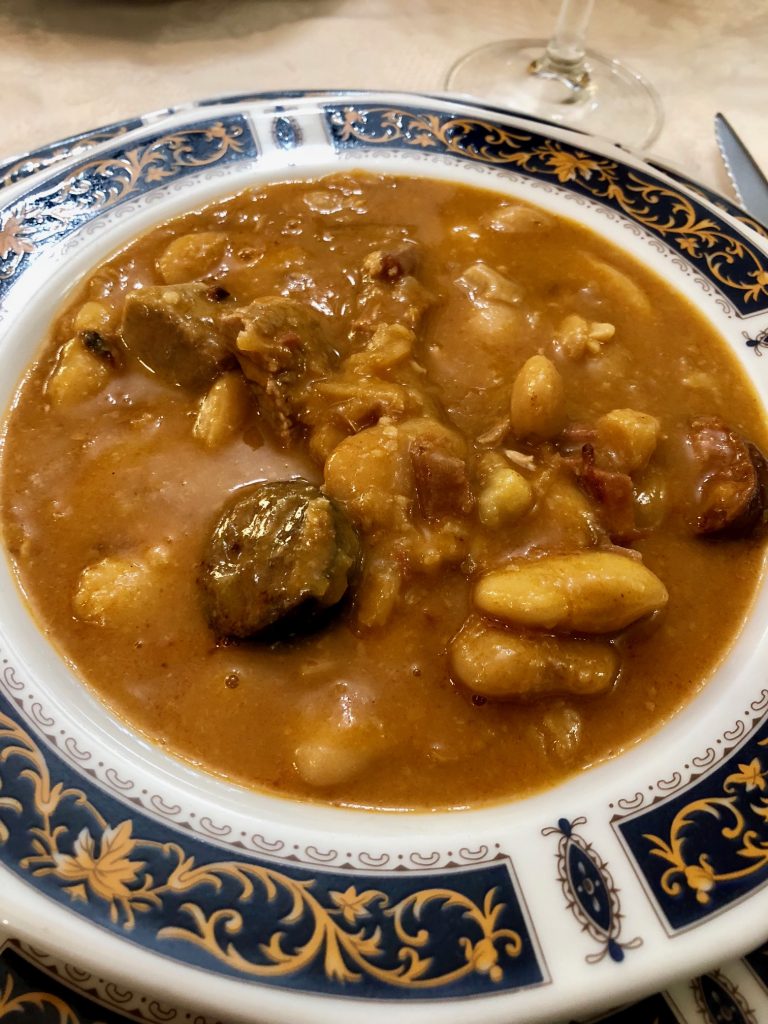 Za druhé: Bezprostřednost, značka maximální
Španělé jsou velmi přímí a velmi neformální. Skoro by se dalo říct – brutálně přímí a neskutečně neformální. Tak například, ve Španělsku se prakticky nevyká. A to nejenom (jak byste si třeba mohli myslet) v práci mezi kolegy nebo mezi sousedy. Ne, ne, ne. Tyká se učitelům, šéfům, neznámým lidem na ulici nebo v obchodech, v taxíku, v restauraci, v autobuse, u doktora. Taky se nepraktikují žádné zdvořilostní úvody typu "Můžeme si tykat?" nebo "Nevykejte mi", kdepak, jde se rovnou na tykačku. Vykáním dokonce můžete i urazit. Ano, opravdu. Vykání bývá známkou striktního odstupu nebo toho, že oslovovanou osobu považujete za starou. Nevykejte proto ani lidem, kteří jsou o deset nebo dvacet let starší, mohli by se cítit dotčení. Pokud se v baru dostanete do ne zrovna přátelské diskuze a dotyčný vám najednou začne vykat, mějte se na pozoru. Obvykle je to poslední varování předtím, než dostanete pár facek.
Výjimky: Zaměstnanci hotelů vykají hostům. Většinou neuděláte chybu, pokud vstřícně řeknete trátame de tú, tykej mi. Já osobně vykám ve Španělsku jen v jednom případě, pokud se potřebuji zeptat na ulici na cestu, a jedinou osobou v dosahu je stařenka minimálně o 40 let starší než já…
Přímost se projevuje i v tom, že Španělé děkují a prosí mnohem méně než my. Zrovna tak se například v restauraci nepoužívají konverzační vycpávky typu "Mohl bych zaplatit?", "Můžu si dát kávu?" nebo "Můžete mi říct…?" Pokud nechcete, aby z vás na první pohled čišelo, že jste skrz naskrz cizinci, říkejte "¿Me cobras?" (doslova "Skásneš mě?"), "Cuando puedas, ¿me pones un café?" (Až budeš moct, doneseš mi kafe?) a "Dime…" (řekni mi…) Připravte se také na to, že v běžném kontaktu Španělé bez skrupulí okomentují například vaše tělesné nedostatky – zcela bez zlého úmyslu, zato velmi narovinu. Máte velký nos, čerstvý pupínek nebo silnější stehna? Tak to se raději předem vyrovnejte s faktem, že se o tom zdvořile nemlčí.
Výjimky: Katalánci bývají znatelně "zdvořilejší" a prosí a děkují mnohem častěji. Také s vámi budou jednat s větším taktem.
Za třetí: Řeč těla
Španělé mají úplně jinou řeč těla než my. Když říkám úplně, myslím úplně, a klidně si to slovo můžete ještě v duchu dvakrát podtrhnout. Že se Španělé na pozdrav líbají (dva polibky na tvář, nejdřív vlevo, potom vpravo), není žádné překvapení, ale tím to jenom začíná. Intimní zóna prakticky neexistuje, při rozhovoru si lidé stoupají těsně k sobě (těsně je cca o polovinu méně než u nás, tj. třeba na 20 centimetrů). Když s vámi někdo mluví, běžně se vás dotýká (chycení za loket, za paži, za pas…), aniž by to cokoliv znamenalo. Dotek, pohled do očí, zamrkání nebo přátelskost není znamením flirtu. Doteky jsou běžné i mezi osobami stejného pohlaví, a to i velmi intimní: vidět jednoho Španěla, jak pokládá druhému dlaň na hrudník nebo ho přátelsky třepne mezi nohy je pro Čecha přinejmenším… zvláštní.
V téhle souvislosti je na místě snad i malé varování: nevyvozujte z fyzických projevů chybné závěry. Správně interpretovat případný zájem nebo nezájem je těžce rozlousknutelný kulturní oříšek. Z pozice žen – Češek vám po několika letech interakcí se španělskou kulturou mohu nabídnou tři zásady, kterými se po pár společenských faux pas důsledně řídím taky:
Pokud máte dojem, že se někomu líbíte, nedělejte vůbec nic. Španělé nejsou z kategorie "ona by mě stejně nechtěla" a pokud je dotyčná zajímá, budou aktivní sami.
Množství pozornosti, kterým vás je Španěl schopen zahrnout, je extrémní. Vydělte ho deseti a dostanete se zhruba na českou míru. Dostaly jste několik zpráv na telefon a píše se v nich něco o princeznách, bohyních, královnách, sladkém probuzení a rtech svěžích jako broskev? Gratuluji, ale znamená to v podstatě pouze dobré ráno. Smajlík s pusinkou a se srdíčkem je něco jako ahoj.
Večeře není rande. Jít na večeři je běžný společenský úkon, asi jako u nás jít s někým na kafe.
Chcete-li vědět, zda dotyčného opravdu zajímáte, hledejte místo úsměvů vážnost: pomoc s řešením konkrétního problému, doprovod na místo, kde z toho nekouká zábava (tzn. ne na fiestu :)), vážně nabídnutá pomoc. Vlastně je to přesně naopak, než u nás: Čech s rostoucím zájmem ubere na vážnosti a začnou vtípky, Španěl ubere na vtipu a přidá na vážnosti.
Výjimky: Španělé integrovaní v Čechách obvykle přejímají naše zvyklosti, na potkání vás nelíbají a nesahají na vás.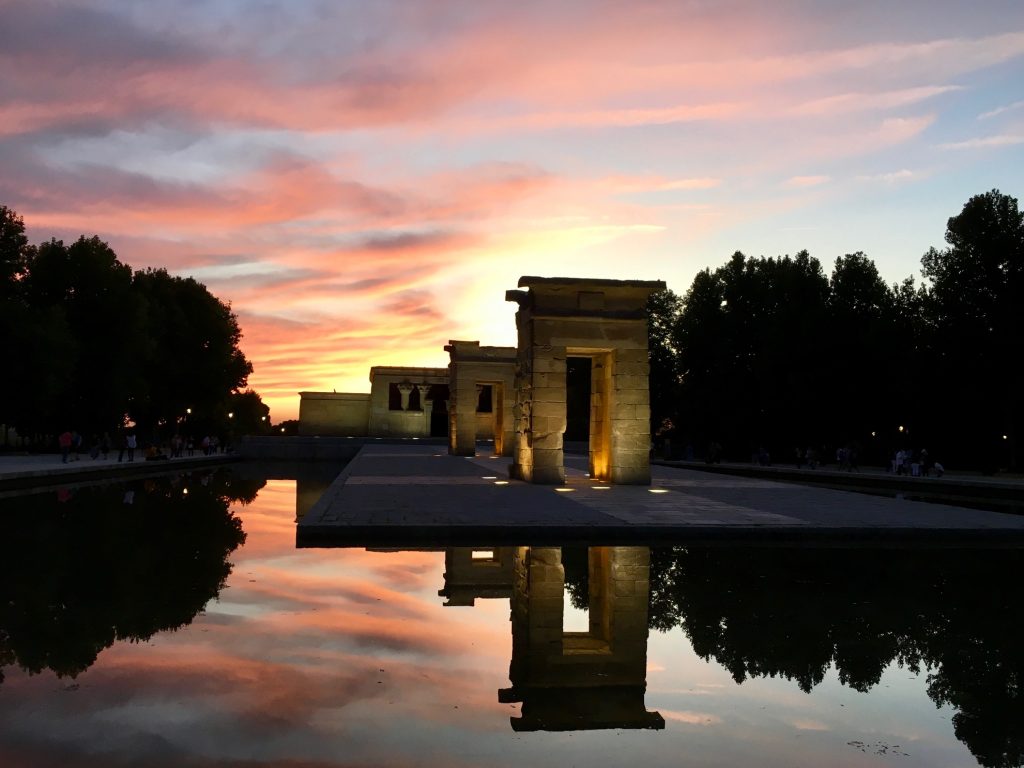 Za čtvrté: Denní rozvrh
Sem patří zejména notoricky známý odlišný rozvrh jídla. Snídaně se nijak zvlášť neliší, snad jen, že poměrně běžná je snídaně mimo domov v blízkém baru (obvykle káva a kus pečiva nebo opečený toast s olivovým olejem). Obědvá se až kolem třetí odpoledne, před druhou restaurace zejí prázdnotou. Pokud v nich někdo sedí, je to cizinec. Sloveso comer (jíst) se používá ve významu obědvat. Večeří se mezi devátou a desátou a správné sloveso je cenar (večeřet). Mimo tyto hodiny můžete použít ještě merendar (svačit), čímž se obvykle myslí něco malého kolem šesté večer. Naprosto univerzální sloveso je picar (zobat), což můžete dělat prakticky kdykoliv – picar znamená prostě sníst něco malého.
Ve Španělsku se déle pracuje, všechny obchody jsou běžně otevřené do devíti do večera. Otvírací doba může být klidně mnohem delší. Madridský Primark zavírá o půlnoci, zmrzlinu si na ulici dáte klidně i v půl jedné ráno. Už jsem byla i ve dvě ráno v knihkupectví, a rozhodně tam nebylo liduprázdno. Noční život není ve Španělsku jenom fráze, často tomu tak je z ryze praktických důvodů. V létě bývá ve spoustě měst přes den opravdu horko (což znamená teploty ke čtyřicítce nebo přes, do té doby to nikdo moc neřeší), den tráví všichni uvnitř a vycházejí až v noci, kdy teplota klesá do snesitelných hodnot. Bez ohledu na počasí se začínají restaurace a bary oživovat až po deváté večer. Chystáte se na flamencové představení nebo chcete vidět opravdovou fiestu v Andalusii? Tak to máte na přípravu spoustu času. Doražte o půlnoci a přijdete akorát.

Za páté: Jsou to divoši!
Městečko Tordesillas v provincii Valladolid, Castilla y León. Je září a slavnosti Virgen de la Peña, věnované patronce města, jsou v plném proudu. Právě začíná populární turnaj El Toro de la Vega – v blízkosti Plaza Mayor, hlavního náměstí, je do městečka vypuštěn býk. Muži a ženy z vesnice ho ženou ulicemi pěšky nebo koňmo, vyzbrojení oštěpy, dokud dobytče nedoběhne na nivu (španělsky "vega") řeky Duero. Dav býka obstoupí a vrhá se na něj, až padne mrtvý. Zní vám to jako scéna z 15. století? Středověký původ tradice nikoho neudiví, daleko více překvapivé je, že tento lidový turnaj byl v Tordesillas po dlouhých pěstistech letech a velké polemice zakázán teprve v roce 2016.
Stále ještě na severozápadě Španělska v Castilla y León, jen o kus dál na západ – v provincii Zamora – se nachází malá vesnice Manganeses de la Polvorosa. Každoročně se tu 24. ledna oslavuje tradice spojená se svátkem Sv. Vincenta, Salto de la cabra ("Kozí skok"). Vesnická omladina vynese nahoru na zvonici kostela kozu a shodí ji dolů, kde ji ostatní chytají do plachty. Také v případě téhle lidové zábavy byla živá koza nahrazena maketou až v jednadvacátém století, konkrétně v roce 2002.
To samozřejmě zdaleka neznamená, že si většina Španělů myslí, že shodit živou kozu z kostelní věže dolů je skvělá zábava. Existence – a zejména přetrvání – podobných slavností ale naznačuje, že ve španělské povaze je přítomen jistý temný odstín. Ve srovnání s průměrným Čechem určitě inklinují k větší dávce dobrodružství, odvahy a snad i krutosti.
Zrovna tak není bez zajímavosti, že hitparádu největších urážek nevede kr*tén, d*bil ani ču*ák. Jaká je ta nej, nej, nej, nejhorší urážka, kterou můžete ve Španělsku použít? Je to cobarde, zbabělec. Řekli jste to jako chlap chlapovi? Tak to vás rvačka zaručeně nemine.